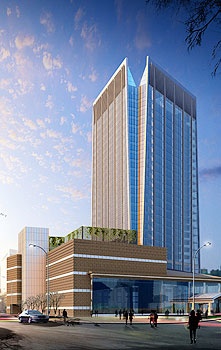 The Hongrui Jinling Grand Hotel (Hefei Hongrui Jinling Dajiudian) is located next to the Anhui International Exhibition Center and the Stadium in Shushan District, Hefei.
This Hefei hotel offers various deluxe rooms including various executive rooms.
Meetings and events can be held in the hotel's various conference rooms and meeting facilities which link up to the executive pub.